Refrigerator is used in the microbiology laboratory to store and preserve laboratory reagents and culture media. Old cultures of microorganisms including new ones are preserved in the refrigerator where the temperature is regulated to maintain the microbial cultures at optimum levels.
Also, laboratory refrigerator helps to prevent the contamination of microbial cultures, culture media and reagents; and it also helps to extend the shelf life of stored materials. Blood meant for the preparation of blood culture media, laboratory specimens, newly prepared culture media plates and reagents for biochemical testing and other laboratory supplies are kept in the laboratory refrigerator for preservation until usage.
It is critical to ensure that the materials stored or preserved in the laboratory refrigerator are within the temperature limits of the refrigerator in order to maintain their lifespan at optimum levels.
The laboratory refrigerator should always be cleaned from time to time to avoid the growth of saprophytic organisms and other contaminants which may affect the quality of the stored materials and reagents. Read the manufacturers instruction of each reagent and materials in order to ensure that all materials are appropriately stored in the laboratory refrigerator (Figure 1).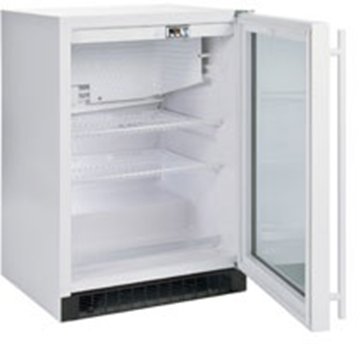 REFERENCES
Cheesbrough, M (2006). District Laboratory Practice in Tropical countries Part I Cambridge
Chung K.T, Stevens Jr., S.E and Ferris D.H (1995). A chronology of events and pioneers of microbiology. SIM News, 45(1):3–13.
Dictionary of Microbiology and Molecular Biology, 3rd Edition. Paul Singleton and Diana Sainsbury. 2006, John Wiley & Sons Ltd. Canada.
Goldman E and Green L.H (2008). Practical Handbook of Microbiology, Second Edition. CRC Press, Taylor and Francis Group, USA.
Madigan M.T., Martinko J.M., Dunlap P.V and Clark D.P (2009). Brock Biology of microorganisms. 12th edition. Pearson Benjamin Cummings Publishers. USA.
Nester E.W, Anderson D.G, Roberts C.E and Nester M.T (2009). Microbiology: A Human Perspective. Sixth edition. McGraw-Hill Companies, Inc, New York, USA.
Prescott L.M., Harley J.P and Klein D.A (2005). Microbiology. 6th ed. McGraw Hill Publishers, USA.
Willey J.M, Sherwood L.M and Woolverton C.J (2008). Harley and Klein's Microbiology. 7th ed. McGraw-Hill Higher Education, USA.