Inoculation is a microbiology technique which is used to introduce or place specimens and microbial cultures on or into a culture medium.
The organism to be transferred into or onto the surface of the culture media (inclusive of solid and liquid or broth media) is known as inoculum.
Inoculation is performed in the microbiology laboratory with an important piece of apparatus known as the inoculating loop (Figure 1).
Inoculation technique allows microbiologists to obtain pure cultures of microorganisms through a process known as streaking.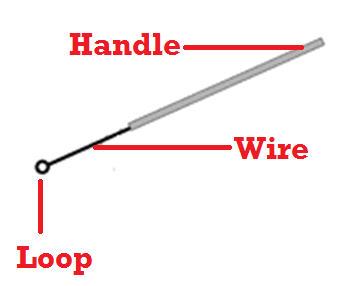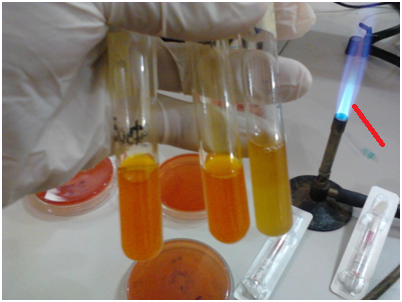 REFERENCES
Garcia L.S (2010). Clinical Microbiology Procedures Handbook. Third edition. American Society of Microbiology Press, USA.
Garcia L.S (2014). Clinical Laboratory Management. First edition. American Society of Microbiology Press, USA.
Ira R (1995). Bacteriology, Standard Operative procedure manual for microbiology laboratories, National Institute of Biologicals.  Pp. 73-97.
Madigan M.T., Martinko J.M., Dunlap P.V and Clark D.P (2009). Brock Biology of Microorganisms, 12th edition. Pearson Benjamin Cummings Inc, USA.
Woods GL and Washington JA (1995). The Clinician and the Microbiology Laboratory. Mandell GL, Bennett JE, Dolin R (eds): Principles and Practice of Infectious Diseases. 4th ed. Churchill Livingstone, New York.